Chlorine Dioxide (ClO2) Analyzer
Product Announcement from optek-Danulat, Inc.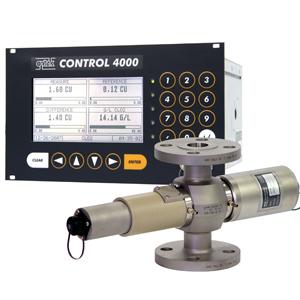 Optek AF26 Chlorine Dioxide Analyzers are designed for direct inline process monitoring of chlorine dioxide concentrations both aqueous and gaseous. Due to the very aggressive chemical medium, the sample wetted inline sensor includes corrosion-resistant materials like TFMC (carbon-filled Teflon®) or Titanium, Sapphire windows, and Viton® O-rings. NIST-traceable calibration accessories allow users to validate the Chlorine Dioxide Monitors quickly, efficiently and with extreme confidence.
Common Pulp Bleaching Applications:
At the Generator - Gas Phase in the Percent Range
Before Storage - Aqueous Phase g/l Ranges
After Storage - Aqueous Phase g/l Ranges to ensure exacting concentrations
Trace Carry-over Monitoring at the Wet Gas Scrubber Vent Stack (Low PPM Levels)
For more information view Inline Chlorine Dioxide Monitoring - Pulp Bleaching application note.
---