Heat Exchanger Leak Detector
Product Announcement from optek-Danulat, Inc.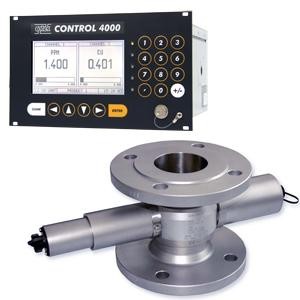 optek heat exchanger leak detectors can detect a pinhole leak in a heat exchanger plate allowing maintenance personnel the opportunity to correct the problem before a catastrophic break down occurs.
These sensors ensure that utility water is free from contamination so that water from heat exchanger condensate can now be re-used in the plant CIP pre-rinse cycle, boiler feed as well as environmental protection. This has proven to be an extremely beneficial process improvement, reducing plant water usage as well as reducing wastewater costs.
Benefits of using an optek heat exchanger leak detector
Protect Equipment (Boilers, Filters)
Immediate Detection of Leakage or Carryover
Reduced Water Usage
Reduced Chemical Costs
Reduced Municipal Charges
Reduced Contamination Risks
Reduced Boiler & Heat Exchanger Downtime
For more information view our Top 5 Petro Applications or Heat Exchanger Leak – Carryover Detection (Oil in Water) application note.
---