Liquefied petroleum gas pipeline color monitoring
Product Announcement from optek-Danulat, Inc.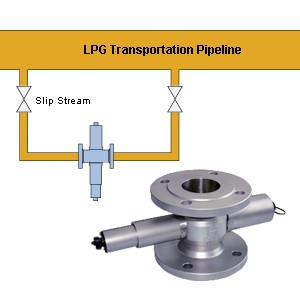 Monitoring the color quality of liquid petroleum gas benefits the refiner by ensuring their fractionation column is running efficiently and that they are selling "in spec" LPG. Other fractionation and terminalling facilities benefit by knowing their received product is within their requested specification. This also saves the facility extra costs needed for further fractionation of the contaminated LPG.
Optek offers a full range of explosion proof and high temperature / pressure sensors to monitor LPG quality inline. Installed using a slip stream off the main pipeline, optek sensors connect into the pipeline using one of our 600 class ASTM raised flange stainless steel flow cells providing real-time color measurements in either Saybolt or ASTM scales.
Liquefied petroleum gas pipeline color monitoring Benefits
Ensure LPG quality
Reduce pipeline transportation time by ensuring only "in-spec" product
Protect downstream equipment from damage
No need for dilution samples
Eliminate the need to condition a sample
For more information view our Liquefied petroleum gas pipeline color monitoring application note.
---