Oil in Water Monitor
Product Announcement from optek-Danulat, Inc.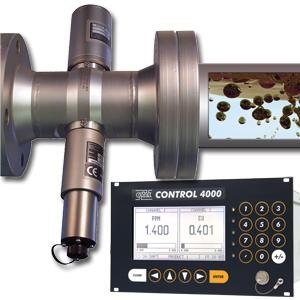 Important industrial applications can benefit greatly from using optek oil in water monitors to detect free oil and suspended solids. Real time monitoring and control with optek oil in water monitors can help you avoid machine failures and damage caused by leakage. optek sensors can also assist in reducing outage time and avoid any fall-off in energy production.
optek oil in water detectors are suitable for direct installation in high pressure, high temperature, and hazardous area locations. Low installation cost, plus low maintenance costs makes optek the right choice for safe and profitable applications.
Benefits of using an optek oil in water monitor:
Immediate Detection of Oil, Signaling a Seal Leakage or Failure
Protection From Accidental Environmental Emissions
Reduced Manual Sampling and Lab Analysis
Equipment Protection – Avoid Leakage Damage
Lower Maintenance Costs
For more information view our Top 5 Petro Applications brochure or Trace Lube Oil in Cooling Water, Heat Exchanger Leak - Carryover Detection (Oil In Water), or Fuel Analysis: Water Detection in Jet Fuel, Diesel Fuel, and Gasoline application notes.
---