Package Applications
Featured Product from OptiSpac, Inc.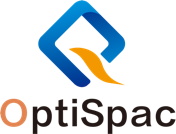 Optispac specializes in various packages in solutions of both glass sealing and ceramic feedthroughs with strong R&D, efficient operation and excellent services. Our hermetic packages are used in apllications for Infrared, Optical-telecommunication, Microwave, Hybrid, Lasers, Wave locker, Attenuator, optical switch, Hybrid integrated circuit, Detector, Sensor, Optical amplifier and Optical module.!
it's easy, simple, and safe to feed in are our principle for design. Pack your dreams with our packages!