Announcing the PAC Project 9.0 software suite
Product Announcement from Opto 22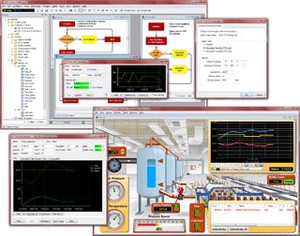 Easy to use
Flowchart-based control programming is easy to learn and maintain.
Optional scripting simplifies loops, complex math, and string handling.
Over 500 commands in plain English speed development and maintenance, while offering just about any function you need.
Single tagname database saves development time and errors. You build the tag database when you program control logic, and it's ready to use in the HMI.
Create the HMI your operators need, with trending, alarming, and operator security. Use the built-in graphics library or import your own graphics. Read more information.
You can also watch the PAC Display 9.0 Video.

Play Announcing the PAC Project 9.0 software suite Video
---