KII Series Reversible & E-mag Brake Type Motors
Featured Product from Oriental Motor USA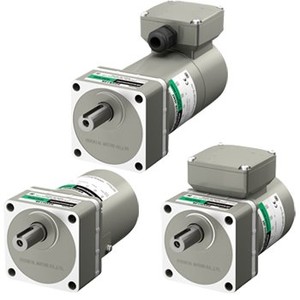 KII Series global standard AC motor line-up now expanded to include reversible and electromagnetic brake type motors.
The KII Series Reversible motors are ideal for bi-directional operation. Reversible motors are ideal for instantaneous switching of the rotational direction or to reduce overrun. A friction brake is equipped at the back of the motor which makes reversible motors the best choice for applications where the rotational direction changes.
The Electromagnetic Brake motors are designed for applications where holding the load is required, for example in vertical applications. An AC power-off activated type electromagnetic brake is equipped to allow the motor to stop instantly.
Both the KIIS Series Reversible and Electromagnetic Brake motors compliments the KII Series product line with long life, high strength and low noise gearheads that maximizes motor performance with ease of use, wiring and mounting. The KII Series motors are available in Imperial or Metric output shafts with output power ranging from 6 W (1/125 HP) to 90 W (1/8 HP). Available with lead wires or optional IP66-compliant slim body terminal box (25 W and higher).
Visit our web site to learn more about the KII Series AC motor line up:
ABOUT ORIENTAL MOTOR
Since its founding in Japan in 1885, Oriental Motor has been a world leader in motion systems. For over a century we have concentrated on technological advancement and product design improvement—an emphasis evident in the sophisticated devices we market today. Oriental Motor's sales and service network is international, with offices throughout North America, Europe and Asia. Domestically, ORIENTAL MOTOR U.S.A. CORP. was established in 1978.
For more information:
Technical Support, 800-468-3982, techsupport@orientalmotor.com