Amazing Impact Resistance of pDCPD Plastic
Service Detail from Osborne Industries, Inc.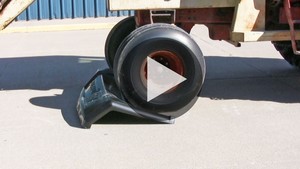 Perfect for rough and demanding environments, pDCPD is used in thousands of applications where large, strong, and aesthetically-pleasing parts are required.
The design freedom of pDCPD has virtually no limitation on part size or weight. It delivers the molding flexibility of a thermoset, but with characteristics similar to expensive engineered thermoplastics. Some of the material's incredible physical properties include:
High tensile strength
High impact strength
Moderate flexural properties
High heat distortion temperature
Excellent corrosion resistance
See the incredible performance of RIM-molded pDCPD in our new video and contact the plastics experts at Osborne to learn more about these outstanding materials or to request a sample.