Large Resin Transfer Molding (RTM) Parts
Service Detail from Osborne Industries, Inc.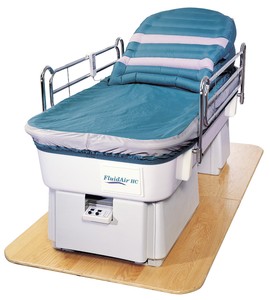 Large Resin Transfer Molding (RTM) Parts
Large fiberglass reinforced plastic (FRP) parts are typically made by hand layup, because it typically has lower tooling costs, compared to closed mold process, like Resin Transfer Molding (RTM). With hand layup, it is difficult to control quality, and the part only has one "finished" side. Osborne Industries addresses these issues with RTM. They begin with low-cost composite molds, built on-site. Compared to aluminum, steel or nickel, composite molds can be made for a fraction of the cost. Because RTM is a closed-mold process, the result is that you get FRP parts that are made consistently, with two good sides(smooth), regardless of part size.
When a high quality finish is important, Osborne Industries offers in-mold gel coating. This process can produce a high quality finish, right out of the mold, eliminating the need to paint. This method enables Osborne to be highly competitive with other molding processes, even at very low production volumes.
Durable, low-cost composite RTM molds offer production flexibility to:
Market test your new concepts inexpensively
Keep investment tied to market success
Increase to full production as sales grow
Profit from low- and medium-volume
Option to convert to high-speed metal tooling for high-volume production when your market dictates
Gel-coat RTM molded parts to eliminate painting, saving both time and money
Produce parts of virtually any size
Osborne Industries has over 35 years of experience making custom composite molds. Our OEM customers have composite molds that have made thousands of parts, over the course of many years. Whether you are looking to make 50 parts or 50,000 parts, Osborne Industries will help you determine the most cost effective molds to manufacture your composite parts.
Osborne Industries is a 100% employee-owned company, so every employee has a vested interest in the success of your project. With Osborne on your team, you gain technical expertise from experienced chemists, engineers, and skilled craftsman with many years of practical day-to-day production experience. Osborne has the manufacturing expertise with thermoset plastics and composites using RTM and RIM molding to take your project from concept to successful completion. Osborne is ISO 9001 quality certified so you can be confident that your parts will be molded, finished, assembled and packaged consistently year after year. So if you are looking for an OEM supplier of composite parts, give Osborne Industries a call. Their experts will help you find innovative answers for your toughest plastics challenges.
---