Resin Transfer Molding
Service Detail from Osborne Industries, Inc.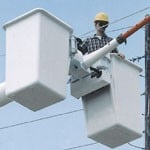 Osborne Industries, Inc. brings over 35 years of continuous production experience in Resin Transfer Molding (RTM) to your project. Osborne Industries delivers the full advantages of RTM to you. From concept through prototyping and from pattern and mold building ot final finished parts, our expertese guides your product.
Chemists formulate the best composite for your application. Osborne's chemists tailor RTM-Glas™ materials to match a wide range of design criteria, including specifications for hardness, color, dielectric strength, impact resistance, flame resistance, corrosion resistance, and abrasion resistance.
Osborne Industries RTM composites...
Yield dimensions and physical properties to close tolerances
Give finished surfaces to exact specifications
Deliver consistently high quality parts
Provide reliable long-term performance
Osborne's RTM expertise helps you...
Refine your RTM application

Cut your material and production costs
Improve your product performance
Select resins, reinforcing fibers, and additives for the best match to project requirements

Save with Economical RTM Tooling

RTM provides an efficient, natural transition from prototype to high-volume production
RTM is a low-cost path to commercial parts compared to high-cost tooling for compression molding
Superior quality and efficiency quickly repay the added investment in RTM compared to simple open molds

Get Production Capacity Matched To Your Largest Projects

Parts size from 1 sq ft to over 100 sq ft
Multiple RTM production lines
Numerous RTM presses of all sizes
In-mold coating
Directed-fiber preforming machines
Most secondary finishing operations
Structural bonding and assembly
NIST-traceable quality assurance
---