FOAMGLAS® Insulation Special Applications Testing
Service Detail from Owens Corning® FOAMGLAS® Insulation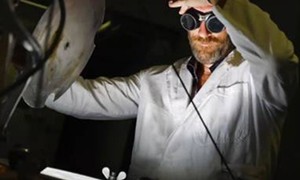 We bring together a team of scientists, engineers and industry experts to help resolve critical technical issues for your project.
Owens Corning® FOAMGLAS® Insulation specializes in measuring the behavior of insulation systems in real world applications.
We conduct most testing with our own resources, but we also work closely with other organizations for testing services not available in our own laboratories.
Our labs are staffed with engineers, scientists and technicians who understand the needs of its industrial clients.
Application Testing includes:
Cold and Cryogenic Service Performance
Hot Service Performance
Corrosion Under Insulation
Cold Tank Base, High Load Bearing Performance
Hot Tank Base, High Load Bearing Performance
Environmental Performance - Aging, Humidity and UV Resistance
Thermal Performance, Heat Loss
Vapor Drive under Application Conditions
Fire Performance - Combustibility, Flame Spread & Smoke Development
General Material Testing
We also routinely measures the physical, chemical, thermal, and mechanical properties of thermal insulations and associated materials such as adhesives, jackets, membranes, and coatings.