FOAMGLAS® Insulation System Guide Specifications
Service Detail from Owens Corning® FOAMGLAS® Insulation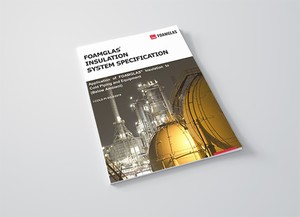 If an insulation system is to be effective and durable in service, it must be designed correctly and installed in a way which complements its performance characteristics. The specification and installation of insulation systems is a specialized field. Specifications must be written to suit specific insulation materials, since layering, mastics and jacketing requirements will not be the same for different insulation products.
We maintain FOAMGLAS® insulation installation guide specifications for a wide variety of commercial and industrial insulation systems, to assist engineers, contractors and facility owners with all aspects of the design, installation and maintenance of their insulation systems. Our experienced Technical Services Engineers will provide you with personalized support and documentation to enable you to achieve your objectives using high-quality, reliable FOAMGLAS® insulation systems.
Learn what the most commonly requested FOAMGLAS® Insulation Guide Specifications are.