FOAMGLAS® ONE™ Insulation for Cryogenic App.
Featured Product from Owens Corning® FOAMGLAS® Insulation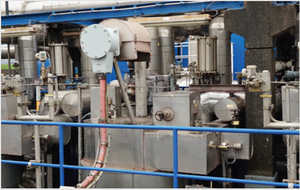 N.V. Nederlandse Gasunie (short form: Gasunie) is a Dutch natural gas infrastructure and transportation company operating in the Netherlands and Germany. Gasunie Peakshaver BV is the owner of the LNG plant on the Maasvlakte, which can be deployed on days when extra gas for domestic consumers is required due to severe frost.

The peak shaver operates when daily temperatures drop near 0 °C (32 °F) so modifications take place during warmer months to allow for operation during the winter period.
Learn how FOAMGLAS® insulation was installed on Peak Shaver at Gasunie, The Netherlands based on its properties with regards to safety and use in cryogenic applications.