Custom Foam Products
Service Detail from UFP Technologies, Inc.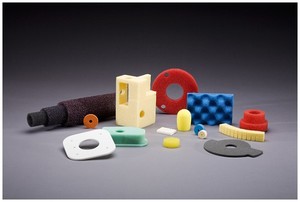 With a deep and accomplished engineering team, UFP Technologies is a critical link in the value chain between raw material suppliers and OEMs. Our team acts as an extension of customers' in-house research, engineering and manufacturing groups, working closely with them to solve their most complex component, packaging and product challenges. Using foams, plastics, composites, and natural fiber materials, we design and manufacture a vast range of solutions.
Air & Liquid Filtration
Air Diffuser
Cosmetics
Packaging
Gasketing & Sealing
Humidifying
Insulation
Medical & Surgical Devices
Odor Absorption
Reservoiring & Wicking
Sponges & Scrubbers
Sound Absorption
Surge Mitigation
Toys & Novelties
Vibration Damping
---