Medical Device Components
Service Detail from UFP Technologies, Inc.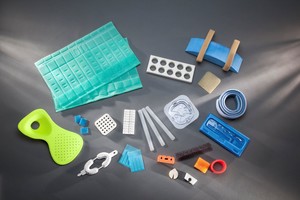 As one of the largest foam fabricators in North America, UFP Technologies has access to hundreds of materials and extensive knowledge of their unique properties allowing us to recommend the best to suit your needs. Materials such as reticulated polyurethane foams used for mammography pads and tool sterilization systems to cross-linked polyethylene foams used for dental fluoride trays and surgical immobilizers. In addition, we have unique capabilities allowing us to create specialty material composites using foams, fabrics, films, adhesives and plastics.
Fluid management

Filtration

Sterilization systems

Patient comfort

Clean room
---