Vibration Analyzer PCE-VDL 16I
Featured Product from PCE Instruments / PCE Americas Inc.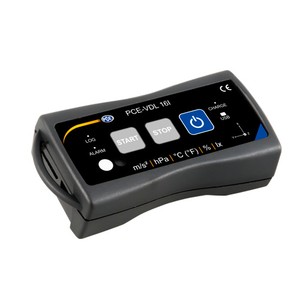 The vibration analyzer PCE-VDL 16I contains sensors for the following physical units: temperature, humidity, air pressure, light and 3-axis acceleration. The max. sampling rate of the acceleration sensor is 800 Hz, the remaining sensors are sampled with max. 1 Hz.
- 4 GB SD memory card
- Small design: 86.8 x 44.1 x 22.2 mm / 3.4 x 1.7 x 0.87 in
- 3-axis Acceleration up to 800 Hz
- For temperature, humidity, air pressure and light
- Made in Germany