Machine Assembly Expertise Is A Phone Call Away!
Service Detail from PCT Engineered Systems, LLC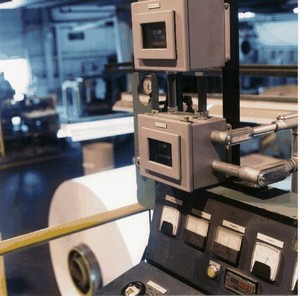 PCT excels at delivering turnkey solutions for industrial processes due in large part to our in-house machine assembly capabilities. Our craftsman can provide the fabrication and assembly of everything from structural components to pipe fitting for hydraulics, pneumatics, water or natural gas to high vacuum components to material conveying systems to unwind and rewind equipment and many other areas. We also provide, with every project, complete final inspection including precision alignment checks and leak testing.
----
PCT has a specific expertise in conducting helium leak testing of all types of vacuum components & hermetically sealed assemblies. Bellows, gas panels, pressure vessels, vacuum chambers, semiconductor assemblies & components are just a few examples of parts that our specialists can leak test either in our shop or yours.
----
Mechanical Fabrication Services
PCT's mechanical fabrication team is ready to be your source for industrial fabrication and assembly solutions. We can manufacture from your design or we have the in-house capabilities to enhance your sketch or idea into a complete set of AutoCAD drawings or a SolidWorks 3D model.
Our craftsmen have extensive experience in industrial machine building and fabrication services.
Additionally, PCT's relationships with key vendors help to provide you with a single source solution for a wide range of services.
----
Services:
Specification and purchasing of necessary materials and components
Cutting and forming of structural members
Precision welding for mild steel, stainless steel and aluminum by ASME/ASW certified welders
In house machining capabilities
Assembly from simple platforms to complex machinery
Painting of finished equipment
Precision alignment
Multi-step testing procedure to ensure high quality fabrications and assemblies
Testing to assure correct operation
Updates to documentation set
Delivery to your site
Installation and erection supervision
----
As part of Team PCT, our mechanical fabrication group also has access to engineering, design and panel assembly resources. The team has completed hundreds of successful projects which gives them the practical experience developed on the plant floor needed to provide a complete solution.
----------------------------------------------------------------------------------------
Please contact us for more information:
Email:
General Information: PCT@TeamPCT.com
Human Resources: HR@TeamPCT.com
Sales and Marketing: Sales@TeamPCT.com
Phone: (563) 285-7411
PCT Engineered Systems, LLC
8700 Hillandale Road
Davenport, IA 52806
---