Providing Superior Systems Integration Solutions
Service Detail from PCT Engineered Systems, LLC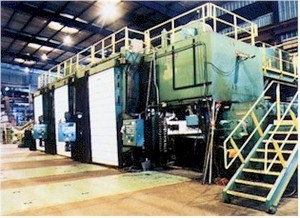 System Planning
Successful projects are the result of smart planning and deliberate tracking of project activities against that plan. PCT begins to develop the plan for our projects early in our sales process. We work closely with our customers to develop a clear understanding of the project goals, schedule and budget. At the onset of a project, the project manager will then assemble a detailed project plan called a work breakdown structure that addresses the tasks to be performed in developing the system. This typically includes the design plan, programming requirements, panel fabrication needs, installation and commissioning responsibilities, and the testing and acceptance plan.
----
Management
PCT recognizes the importance of project management as both a role in our organization and a tool for meeting our goals for quality and continuous improvement. Every integration project is assigned a Project Manager who is responsible to see that the work is completed on time, on budget, and according to the scope.
In 1987 PCT established a 10 step Project Methodology to serve as the framework for planning and tracking our projects. Over the years this methodology has been revised and expanded but it has endured as a proven process that is the key to "hitting the target". The appropriate steps of the PCT Project Methodology are followed on every engagement. It serves as the basis of the work breakdown structure and all labor and material tracking.
----
Design
Working from the design concept and specifications, the PCT Innovation Group delivers mechanical and electrical design services. We are experienced in producing complete custom machine and component designs. Our team also creates electrical design packages that include automation control systems, coordinated drive systems, operator stations, power distribution panels and installation drawings.
----
PCT Design Tools:
SolidWorks - 3D Design Software
Promis•e - Control System Design Software
AutoCAD - Design and Documentation Software
----------------------------------------------------------------------------------------
Please contact us for more information:
Email:
General Information: PCT@TeamPCT.com
Human Resources: HR@TeamPCT.com
Sales and Marketing: Sales@TeamPCT.com
Phone: (563) 285-7411
PCT Engineered Systems, LLC
8700 Hillandale Road
Davenport, IA 52806
---