Specialized Plating and Finishing Services
Service Detail from PHOTONIS Technologies SAS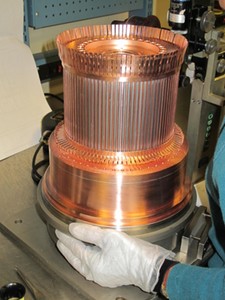 PHOTONIS can provide brazing, plating, finishing and completed assembly services for small and large components, including ceramic-to-metal assembly, ceramic-to-metal brazing, and metalized ceramic.
Our finishing services include air, vacuum and hydrogen firing services, stress relieving, annealing, bright heat treating, sand blasting, electro-polishing and more. We also offer oxyacetelene torch brazing, silver allow brazing media, and vacuum leak checking.
Please visit our web site for more information on our complete range of services: https://www.photonis.com/en/technology-innovations#collapsePageGeneric3
Our testing services include certified hardness and tensile strength, and conform to ISO 10012-1 equipment calibrations. We are ISO 9001:2008 Certified. If you have a specialized need, give us a call at 800 366 2875 (US/Canada) or +1 717 295 2704, or email us at plating@photonisusa.com. We accept jobs of all sizes.