High Quantum Efficiency Photocathodes
Featured Product from PHOTONIS Technologies SAS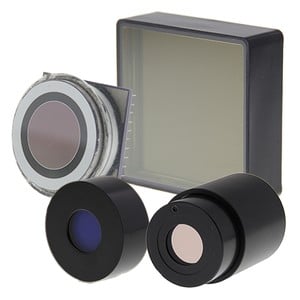 PHOTONIS Hi-QE photocathodes provide a unique combination of extremely low dark counts, fast response time, and a high quantum efficiency. Hi-QE photocathodes are available in a variety of spectral detection ranges to fulfill specific application requirements, including single photon counting.
The Hi-QE photocathode is an option to PHOTONIS MCP-PMTs, including our square Planacon model, our Image Intensifer Tubes, and our wide range of Hybrid Photo Diodes.
The Hi-QE photocathode is also an option on a PHOTONIS photon counting camera, which provides high spatial resolution and high timing resolution with a wide range of photon detectors available.