Microchannel Plates
Product Announcement from PHOTONIS Technologies SAS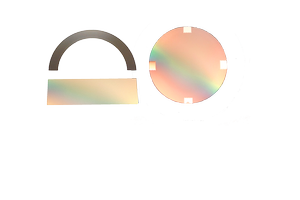 Standalone Microchannel Plates (MCPs) are also available in standard and custom configurations. MCPs are used in physics research, space exploration and mass spectrometry instruments. PHOTONIS MCPs are unsurpassed in quality and resolution, with pore sizes as small as 2μm. Our exclusive Extended Dynamic RangeTM option will typically increase the detection limit by a factor of ten.
PHOTONIS MCPs are available in three grades: Detection Grade, Imaging Grade and Premium Grade, which allows our customers to choose which detection sensitivity is right for their application.
PHOTONIS MCPs can be custom-manufactured in a wide range of shapes and sizes, including round, rectangular, arched, convex, trapezoidal or with mounting holes. PHOTONIS also manufactures Stripline MCPs for sequential imaging of charged particle events. Stripline MCPs are a useful diagnostic tool for documenting nuclear events during energy research and process development.
We offer the following Microchannel Plates:
Our MCPs can also be mounted into electro-optic housings for compete plug-and-play Advanced Performance Detectors. Our Advanced Performance Detectors are available in miniature, custom or standard configurations with any range of Microchannel Plates.
MCPs can also be used to generate a dense electron flux. Our ElectroGen Electron Generator Arrays consist of millions of precision glass tubes fused together to produce a uniform and mechanically rigid structure. When a voltage is applied across the thickness, each pore produces a beam of electrons. Because each of the millions of pores produce electrons, the resultant electron flux is extremely uniform and dense. EGAs can be used as the electron source in electron impact ionization source applications. This technology has the advantage of performing as a cold ionization source, which eliminates pyrolytic effects that occur when the heat generated by the filament chemically changes the unknown substances to be identified.
The PHOTONIS line bench-top high-voltage power supplies provide reliable power for scientific detectors and other general purpose laboratory applications and can be custom designed to meet your specifications.
Our complete line of power supplies can provide power to our microchannel plates, Channeltron® channel electron multipliers, and other laboratory applications. Each power supply supports a different, specific range of products and voltages.
---