Latex bladders for Composite Molding
Product Announcement from PIERCAN USA, INC.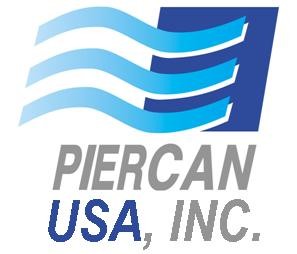 Learn how complex shaped latex bladders are made, and how to design your own: Bladder Design
See our list of latex tubes and prices for molding cylindrical parts: Standard Tubes
Standard size envelop vacuum bags: Boa Bags
Custom shaped vacuum bag are available: Custom Vacuum Bags
Uses:
Transportation: Intake manifolds, struts, decorative panels, air-boxes, body parts, motorcycle frames, mufflers, fairings, seat components, helmets, protective gear, spoilers, brackets, etc.
Bicycle: Frames and brackets, forks, wheels, handlebars, tubes, cranks, chain stays, seat posts, head posts, aero bars, etc.
Other Recreation: Golf heads, golf shafts, hockey sticks, blades, ski poles, baseball bats, rackets, kayak and canoe paddle blades, paddle shafts, windsurfing booms, sailboat parts, surfboard fins, etc.
Aircraft and Aerospace: Propellers, struts, structural components, housings, ducts, wing spars, fairings, seat components, mockups and model aircraft, turbine blades, etc.
90% of our business is delivering custom shaped bladders. However, Standard Tube Sizes and Vacuum Bags are also available.
Advantages of using High Temperature (HT) Latex Bladders.

Latex is inexpensive: It is the least expensive elastomeric material available for curing composite parts. With our dip molding method, it is also the easiest material to custom mold with moderate tooling costs.
Latex is re-useable: Latex bladders are cheap enough to be disposable, but many of our customers commonly use bladders and vacuum bags several times at over 250°F.
High pressure molding: Latex bladders can be used with curing pressures in excess of 200 psi without expensive autoclave costs. High consolidation pressures means low void content and lower finishing costs.
No wrinkles: The ease of making bladders and vacuum bags to fit your part eliminates bag wrinkles and produces a smooth interior finish.
Fast lay-up and cure: Custom fitted latex bladders drop into position. No taping, sealing, or pleating. Not having to carefully fit vacuum bags or nylon tubing means faster production and lower costs.
Complex shapes: Prototype tooling for bladders and vacuum bags can be customer-generated epoxy casts out of existing molds. Complex shapes in bladders and vacuum bags are easy to obtain.
Rapid tool cycle: Pre-formed lay-ups and custom fitted latex bladders means that tools can be pre-heated. The process works well with fast cure epoxies and other production resin systems.

For a more detailed discussion of latex bladder molding, click here or the link on the left


HOW TO ORDER
Custom Shaped Bladders -Custom shaped bladders is 90% of what we do. The molds are simple male mandrels to the ID of your part. Please contact us and we can advise you on specific pricing and design information. The "Design" link at left also has background information on bladder molding.

Standard Tube Sizes and Vacuum Bags - Use this link for sizes and prices. We take credit card orders and will be happy to advise you on delivery rates and custom variations.
---