ScalePrint Software Utility
Product Announcement from P.I. Engineering, Inc.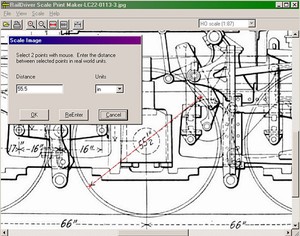 ScalePrint is a simple utility for printing picture files to a specified scale or size. It is included with all our RailDriver® Cyclopedias to print the useful and detailed high-resolution pictures contained on the CDs. It was originally designed for model railroading, but can print any normal picture file to a certain size on one or more pages.
ScalePrint accepts most standard file formats including jpg, .bmp, .png, and .tif.
Compatible with Windows 7, Vista, and XP.
Electronic delivery or CD-ROM.
---