USB Encoder for Keyboard Mouse and Joystick
Product Announcement from P.I. Engineering, Inc.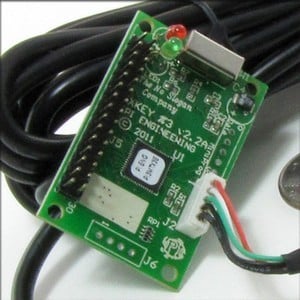 X-keys® Pi3 Matrix Encoder Board **NEW PRODUCT**
Turns any switch into keyboard, mouse, joystick or any combination of messages.
Works with any type of dry contact switch closure (momentary, toggle, rotary, relay).
Perfect for wiring your own input panel.
Great for simulator cockpits, cabs, and gaming stations.
Using the same electronic design and features of our X-keys XK-24, XK-3 Foot Pedals and XK-12 keypads, and other new products, the X-keys Pi3 Matrix Encoder Board offers the project builder 128 programmable switch points with all the power of MacroWorks 3, our free SDKs, and live technical support
---