Printing Calibration Labels Made Easy: GAGEpack
Featured Product from PQ Systems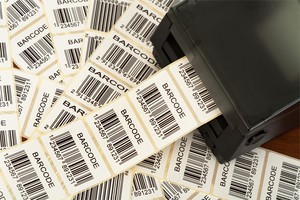 Quick tips and tricks: Printing labels from GAGEpack
Wrestling with the ability to trace specific devices back to her gage management system, a customer called to ask about the best way to manage this process.
Gages require identification, of course, in order to be traced. The details of this identification include the gage number or ID, last calibration date, and next due date. Having this information and rendering it easy to access can be vital to maintaining a healthy measurement system. Applying labels that can then be scanned and information recorded offers the most efficient and accurate approach to managing this kind of accountability. GAGEpack can print these labels.
Barcodes, as well as both temporary and permanent labels, may be among preferred label choices, and GAGEpack can print these labels from a variety of label tape printers, including Brothers Pt, Dymo, and Zebra.
Some tips to get the most out of GAGEpack in producing labels:
Determine what type of label you require: These may be temporary or permanent, or may be barcode ID.
Identify printer capability: Printers that will work with GAGEpack include Brothers PT, Dymo, Zebra, and others.
Getting the most out of GAGEpack in producing labels: Selection of ad hoc labels, system labels (after calibration event, inventory label).
In the end, accurate labels on gages can save users and technicians valuable time by rendering critical information to them at a glance.
Purchase PQ Systems software & materials
Have questions? Click to chat with one of our service and support staff