PREMA Semiconductor Process for Analog Circuits
Service Detail from PREMA Semiconductor GmbH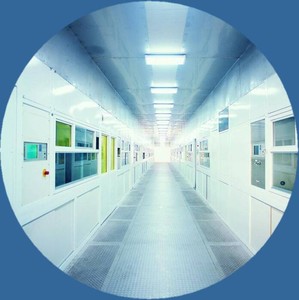 The digital revolution led to an unforeseen growth of features integrated into ICs. Real life is analog, so all circuits need to adapt to the analog world. To support the increasing demand, PREMA has developed a unique semiconductor process, optimized for the needs of analog circuits.
Our daily business is the design and production of analog ICs specifically for our customer's products in medium to high volumes in our own facility.
ASIC design and production
With over 30 years of experience in design and production of full-custom ICs and complete inhouse wafer processing facilities, PREMA offers turnkey services from design, prototypes, test, to series production in high volumes.
Our processes range among state of the art as well as most economic technologies for bipolar analog and mixed signal ICs. The high energy ion implantation is the unique key feature of the process developed by PREMA and allows a variety of devices that other standard processes cannot provide, or only at high cost, leading to efficient system-on-chip solutions. PREMA's location in the Frankfurt area is perfectly suited for close cooperations with international customers.
ASIC applications
Analog and mixed-signal ASICs such as
switching power supplies
light sensors
hall sensors
temperature sensors
LED drivers
infrared sensors and receivers
ICs for motion detectors
ICs for audio processors
ICs for security electronics
benefit from the performance of PREMA's process and know-how.
PREMA's processes allow to fabricate a variety of semiconductor devices in a cost-efficient way:
bipolar transistors with excellent analog performance
P-channel junction FETs
super-beta NPN transistors
photo diodes
magnetic sensors
super-beta phototransistors
logic circuits supporting analog functions
To download our company broschure visit our homepage

All products are manufactured in our plant in Europe, copy protected by process.