Wire Bonding for RF and Microwave Devices
Featured Product from Palomar Technologies, Inc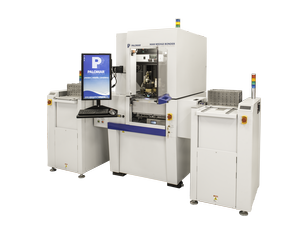 The Palomar 9000 Wedge Bonder is a high-speed fine wire wedge and ribbon bonder driven by voice coil technology in the bond head. This machine has interchangeable 45-60° and 90° deep access wedge clamps and operates across a single large 304 x 152 mm work area. As the entire bond head mechanism rides on theta, users realize excellent wire tension, a shorter wire feed path and inherent prevention of twisting of wire and ribbon, and better overall process control.
Automated inline handlers and conveyor systems seamlessly bring parts in and out of the workspace. Custom designed for all process to fit all components and even apply heat for both die and wire applications. Built with integration in mind for fully automatic assembly lines that can include all Palomar bonders.
The 9000 wire bonder is ideally suited for RF and microwave device packages, large complex or compact hybrid packages and high frequency passive and active components.