Get our new technology brief
Featured Product from Panametrics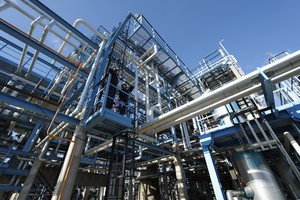 Ultrasonic flow meters like our Sentinel LCT8 are bringing high-accuracy measurements to more pipelines than ever before. In our new technology brief, Ultrasonic Flow Meters - Maintaining Performance in Unstable Conditions, we'll explore the advantages of ultrasonic flow meters over older technologies, including:
No drifting or required periodic calibration
No pressure drop
No moving parts
No filters or strainers to wear out
Improved diagnostic data
Access our free technology brief to find out how the right technology can make or break your pipeline.
Panametrics
Panametrics has been a pioneer in the sensor technology industry for more than 50 years. With an innovative culture, Panametrics continues to develop solutions for moisture, oxygen, liquid flow, and gas flow measurement.
Panametrics technology covers broad moisture, gas and flow needs, including Moisture Analyzers, Flow Measurement in Flare Applications, Ultrasonic Transducers for Gas Flow Operations, Ultrasonic Meters for Natural Gas, and Calibration And Support Services.