MV80 Inline Vortex Flow Meter
Featured Product from Panametrics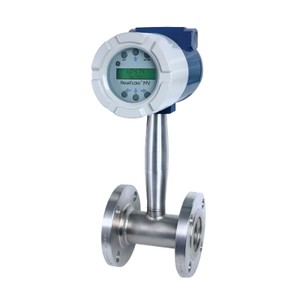 Our PanaFlow vortex meter offers a multivariable design that contains shedding velocity with RTD temperature sensors and a solid-state pressure transducer for measuring mass flow rate of steam, gases and liquids. The accuracy of these meters enables velocity, temperature and pressure to be measured at the same location.
The PanaFlow MV80 is a cost effective and accurate inline vortex flow meter that saves you time and costs by measuring flow, temperature, pressure, density, energy and mass in a single meter, with no need to recalibrate for most gases, liquids and steam.
Applications:
Hot-tap steam
Large lines
Areas of low pressure
Panametrics
Panametrics has been a pioneer in the sensor technology industry for more than 50 years. With an innovative culture, Panametrics continues to develop solutions for moisture, oxygen, liquid flow, and gas flow measurement.
Panametrics technology covers broad moisture, gas and flow needs, including Moisture Analyzers, Flow Measurement in Flare Applications, Ultrasonic Transducers for Gas Flow Operations, Ultrasonic Meters for Natural Gas, and Calibration And Support Services.