Oxygen measurement in hospitals
Featured Product from Panametrics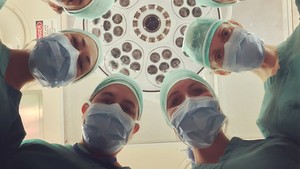 Oxygen piped through hospitals saves lives, especially during outbreaks such as the current COVID-19 pandemic, which can dramatically increase the demand for oxygen.
To keep up with patients' oxygen consumption, hospitals within the National Health System (NHS) in the United Kingdom manually calculate their remaining oxygen capacity. One or more of their large storage tanks adjacent to hospital buildings store the oxygen in sufficient amounts to deal with critical situations.
During this pandemic, oxygen consumption has increased and, with it, the risks of shortages. Oxygen stored in a liquid state in the tanks is converted to a gas by flowing through oxygen evaporators, with the risk of increased demand that could pull in liquid oxygen and block the evaporators. Accurate monitoring assures that demand never exceeds capacity.
Conventional methods of measuring the remaining oxygen supply can be inaccurate and prone to error, and need to be accurate so suppliers can schedule resupplies.
The NHS searched for a measurement solution that would yield accurate, real-time oxygen monitoring and enhanced supply scheduling to operate at full capacity during the continuing pandemic, electing to equip their hospitals with flow measurement instruments for the main oxygen supply to assess its capacity in an emergency.
Our UK Panametrics team recommended a solution: The TransPort PT878GC clamp-on, flexible, portable transit time gas flow meter. The PT878GC can be installed quickly at 2.54 to 5.0 centimeters (approximately one-to-two-inch) copper pipework to measure a broad range of gases. While the unit is battery-powered, it can also be installed indefinitely using a temporary power supply.
Several UK hospitals have installed the PT878GC, along with a permanent gas clamp-on GC868 flow meter with the model number CRS 402, delivering a successful response to the increased oxygen demand. The team has also added a telemetry module for each flow meter to enable real-time data to be logged at one-minute intervals and uploaded as needed from one to 60 minutes.
Hospital personnel can now establish their own contingency plan based on data. The instant that the system exceeds a threshold, hospital managers accurately launch an alert, delivering immediate peace of mind and enabling hospital workers to focus on patients and their critical medical needs.
This solution offers a number of critical benefits, including quick and easy setup, accurate monitoring, with no disruption of supply or contamination. The hospitals' personnel now have a comprehensive understanding of oxygen capacity and can rate how much O2 volume supplies are needed, and when.
Explore our latest technologies and all the ways Panametrics can help you achieve more across your operations.
Panametrics
Panametrics has been a pioneer in the sensor technology industry for more than 50 years. With an innovative culture, Panametrics continues to develop solutions for moisture, oxygen, liquid flow, and gas flow measurement.
Panametrics technology covers broad moisture, gas and flow needs, including Moisture Analyzers, Flow Measurement in Flare Applications, Ultrasonic Transducers for Gas Flow Operations, Ultrasonic Meters for Natural Gas, and Calibration And Support Services.