Panametrics Ultrasonic In-Line Flow Meters
Featured Product from Panametrics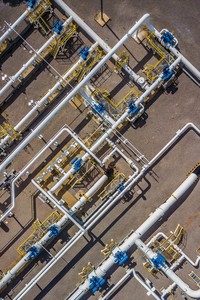 Process flow meters are integral to processes that contain liquids, gases or steam. Without the ability to monitor fluid flow, operators are often unable to control the throughput. Ultrasonic flow meters enable our customers to accurately measure the volume and velocity of various process liquids, whether polluted or ultra-pure.
Panametrics, a Baker Hughes business, is a leader in flare gas, steam, chilled and portable metering applications. Our portfolio offers both inline and clamp-on flow meters capable of delivering digital insights directly to your plant or for remote monitoring, using wireless adapters for HART communications. Our broad portfolio and readily-available expertise optimizes your process and meets environmental and performance goals.
Panametrics
Panametrics has been a pioneer in the sensor technology industry for more than 50 years. With an innovative culture, Panametrics continues to develop solutions for moisture, oxygen, liquid flow, and gas flow measurement.
Panametrics technology covers broad moisture, gas and flow needs, including Moisture Analyzers, Flow Measurement in Flare Applications, Ultrasonic Transducers for Gas Flow Operations, Ultrasonic Meters for Natural Gas, and Calibration And Support Services.