Transit-time for accurate flow measurement.
Featured Product from Panametrics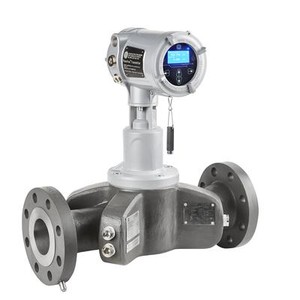 Ultrasonic technology is the fastest growing flow measurement today. So why is it replacing other technologies?
One reason is the measurement principle. The PanaFlow Z3 uses the transit-time technique for accurate flow measurement. The transducers serve as both signal generators and receivers of an identical number of acoustical pulses. The time between transmission and reception of the signals is measured in both directions. When liquid is flowing in the pipe, its transit time downstream is less than its transit time upstream. The difference in these times is proportional to the velocity of the flowing liquid and its sign indicates the direction of flow.
Download our Panaflow Z3 brochure to learn more about ultrasonic flowmeter technology.
Panametrics
Panametrics has been a pioneer in the sensor technology industry for more than 50 years. With an innovative culture, Panametrics continues to develop solutions for moisture, oxygen, liquid flow, and gas flow measurement.
Panametrics technology covers broad moisture, gas and flow needs, including Moisture Analyzers, Flow Measurement in Flare Applications, Ultrasonic Transducers for Gas Flow Operations, Ultrasonic Meters for Natural Gas, and Calibration And Support Services.