Water and Wastewater Solutions from Panametrics
Featured Product from Panametrics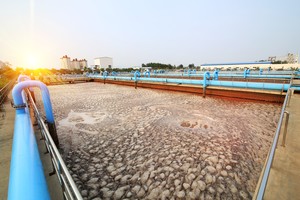 The water industry currently endures significant challenges caused by rapid urbanization, climate change and rising customer demands. Operators must ensure a sufficient water supply while managing resources by tracking and maintaining network efficiency, identifying leaks, and improving network segmentation while maintaining availability.
Water and wastewater are critical to human life. From processing raw water that renders it potable, to water treatment plants that release wastewater safely into our environment, these processes require several flow measurements throughout the value chain.
We can help you capture quick and accurate measurements without shutting down your process.
Learn more about our Water and Wastewater Solutions
Panametrics
Panametrics has been a pioneer in the sensor technology industry for more than 50 years. With an innovative culture, Panametrics continues to develop solutions for moisture, oxygen, liquid flow, and gas flow measurement.
Panametrics technology covers broad moisture, gas and flow needs, including Moisture Analyzers, Flow Measurement in Flare Applications, Ultrasonic Transducers for Gas Flow Operations, Ultrasonic Meters for Natural Gas, and Calibration And Support Services.