100-200 CFM Horizontal Conditioner
Product Announcement from Parameter Generation & Control, Inc.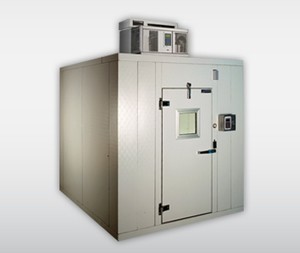 PRECISE CONTROL IN A COMPACT PACKAGE
Parameter's humidity generating systems are unique. The sources for humidity, dehumidification, heating, cooling, and circulation are all packaged in one self-contained unit. This unit is specifically designed to provide 100- 200 CFM of conditioned air to small rooms and reach-in chambers. The conditioner is designed to produce very precise humidity and temperature control.
Since this generating unit is self- contained, it can be easily used to condition existing spaces, small walk- in rooms, and custom chambers. The size of this unit allows it to sit on top of existing chambers or rooms and circulate conditioned air through the contained space.
The 100 to 200 CFM unit is our smallest conditioner and is conveniently designed to run on a 15 amp 115 volt power source. This unit does not require compressed air or ultra pure water (tap water is generally fine). The interior and exterior are constructed of corrosion-resistant stainless steel. Low watt density heaters also contribute to the unit's durability. Various safety cutouts are also included.
The conditioner is controlled by Parameter's SmartPad, a user-friendly system that provides optimum accuracy and control. The SmartPad is equipped with direct readings in both temperature and humidity. It also features 50 segment programming for automatic cycling. High-low or deviation alarms and serial communications port (with software) are standard.
---
FEATURES
Precise temperature and humidity control
High grade temperature compensated humidity sensor
Stainless steel construction
High-low or deviation alarms
Compact package
---
BENEFITS
Consistent and accurate results
Confidence in the measured condition
Durable
Security and safety
Easy to apply
---