1500-3000 CFM Conditioner
Product Announcement from Parameter Generation & Control, Inc.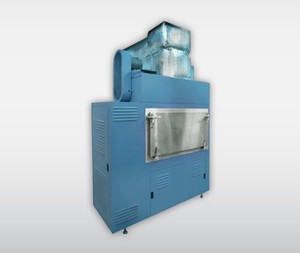 AN UNSURPASSED RH CONTROL OF ±0.5%
Parameter Generation and Control manufactures Relative Humidity / Temperature conditioners for rooms provided by Parameter and existing rooms or enclosures. These systems are designed to provide precise temperature and humidity control.
Parameter conditioners provide:
Extremely precise control and uniformity within the room or chamber to allow customers to easily maintain their specified conditions.
A unique dew point control system utilizes much less energy than other stability control systems.
Self-contained conditioners allow easy installation on-site anywhere in the world.
On-site start-up is available.
PC based monitoring systems that are standard with each unit. System monitors temperature, relative humidity, saturator, and mechanical outputs.
Easy temperature / relative humidity Calibrations and simple Preventative Maintenance schedules.
User Friendly controls (Parameter's SmartPad) that allow for either steady state conditioning or programmable cycling of conditions.
---
FEATURES
RH control constancy of ±0.5%
Temperature control constancy of ±0.1°C
Relative humidity uniformity of ±0.5%
High-low or deviation alarms
316 stainless steel construction throughout the chamber
---
BENEFITS
Consistent and accurate results
Stable and uniform environments
Unsurpassed accuracy
Security and safety
Ease of operation
---