Validation Services
Service Detail from Parameter Generation & Control, Inc.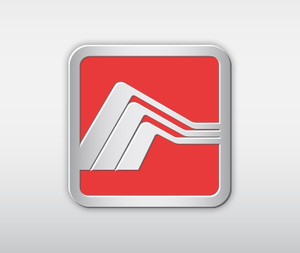 Parameter Generation and Control provides regulatory compliance and validation services to FDA regulated industries. Parameter provides the necessary service based on project requirements using the applicable cGMP's to ensure compliance. We provide validation support at any level, either as augmented support for part of a project or a complete turn-key solution.
Our Advantage: A unique blend of technical expertise, regulatory compliance insight, and practical hands-on operating experience.
---
VALIDATION & COMPLIANCE SOLUTIONS
Parameter's Validation Services Group can provide turn-key cost effective solutions to your validation and compliance challenges. Whether it is the challenge of setting up a validation or qualification program or an emergency response to a critical compliance situation, our Validation Services Team will respond to your needs with proven resolution, expertise and confidence. With Parameter's Validation Services Group you will receive the highest quality service conducted with the strictest confidentiality.
Parameter provides equipment validation services ranging from individual bench top equipment to large scale Pharmaceutical & Biotech manufacturing plants including utilities.
Services include:
Policy and Procedures Deployment
Validation Gap Assessments
Customized Validation Master Plan Development
Project Management
Protocol Development and Execution
Documentation Management
Design Qualification
Change Control
URS, FRS, IQ, OQ, PQ, and Final Reports
Factory and Site Acceptance Testing (FAT, SAT)
Start-Up and Commissioning
Installation, Operational, and Performance Qualification
Equipment, Facilities, and Utilities Qualification
Protocol Execution
Process Validation
Laboratory System Validation
Stability Chamber Qualification
Revalidation and Re-qualification
Validation Life Cycle Methodology
Final Report Development
Standard Operating Procedures (SOP) Development and Implementation
---
LABORATORY VALIDATION SERVICES
Laboratory equipment validation including ovens, coolers, freezers, glass washers, and environmental controls
Chromatography data collection systems (CMS) and instrumentation validation
Mass spec validation
UV-Vis validation
HPLC validation
GC validation
Analytical method validation services
---
EQUIPMENT VALIDATION SERVICES
Bulk pharmaceutical manufacturing processing trains including reactors, blenders, centrifuges, dryers, temperature controls, dispensing controls, and automated sequences
Solid dosage bottle, solid dosage blister, ointment, cream, liquid and sterile packaging lines including optical inspection stations and check weighers
Solid dosage packaging lines including bar code verification systems, bottle unscramblers, heat sealers inspection machines, lablers, pouch dispenser, and shrink bundlers
Pharmaceutical blenders, horizontal and vertical mixers, granulars, milling machines, dryers, drying rooms metal detectors, emulsifiers, polishing pans, fluid bed processers, weighing systems, tablet coating systems, tablet presses, and encapsulators
---
FACILITIES AND UTILITIES QUALIFICATION
Environmental control systems including HVAC systems, Building Management Systems (BMS), Clean Rooms, and Temperature / Humidity / Differential Pressure Control Systems
Plant utilities systems including water-for-injection (WFI), deionized water, steam system, and compressed air systems
---