HIGH TEMPERATURE • HIGH THERMAL STABILITY
Featured Product from Paratherm — Heat Transfer Fluids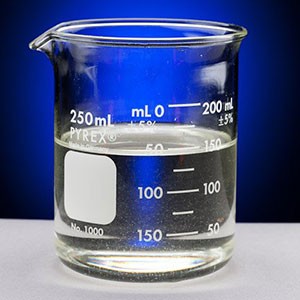 Paratherm HR Heat Transfer Fluid is an alkylated-aromatic based heat transfer fluid formulated for closed loop liquid phase heating to 650°F in fired heaters and 675°F in waste heat recovery and full convection heaters.
APPLICATIONS INCLUDE:
Gas Processing
Chemical Processes
Waste Oil Recovery
Biodiesel Production
Plastic Processing
Biomass
Note: If you are experiencing short supply, or long lead times for your currently specified synthetic/aromatic 650°F (terphenyl or alkylated aromatic) heat transfer fluid, call Paratherm for a point-by-point comparison of physical properties. We have product available, and may have just the fluid for your application. +1 (610) 756-7456. Or, use the links on the left side of this page to compare properties with Therminol 66.
HIGH TEMPERATURE STABILITY
Paratherm HR Heat Transfer Fluid offers greater thermal stability than competitive aromatic based fluids that cover similar temperature ranges. Testing (ASTM D6743) shows that, compared to its closest competitor, Paratherm HR Heat Transfer Fluid experiences 1/2 the amount of fluid degradation when maintained at 700°F for 500 hours. Less degradation means less maintenance and longer fluid life.
LOW TEMPERATURE STARTUP
Centrifugal pumps are generally specified around the fluid viscosity at the desired operating temperature (usually less than 2 cps). Capacity falls off significantly above 300 cps. So the actual minimum start-up temperature of a fluid is where the viscosity curve crosses the 300 cps line. Paratherm HR Heat Transfer Fluid's lower cold start-up temperature of 13°F (-11°C) offers a significant advantage over other high temperature fluids.
About Us
We're a team of service-oriented people with a variety of training, skills, and experience.
Our sales engineers can help you select the appropriate heat transfer fluid for your temperature control application, or select the cleaner and procedure to properly clean a fouled system. If your circumstances don't match up with our offerings, we'll suggest competitors that have the stuff you need.
Paratherm's Technical Services section can help troubleshoot an ailing process, or design fluid and system maintenance programs to prevent problems from arising in the first place.
Customer service and logistics at Paratherm are as important to our customers, and to us, as any other facet of the business. We recognized over twenty years ago that many heat transfer fluid applications had the potential to cause bottlenecks in critical manufacturing processes; processes that, when interrupted by unplanned downtime, could cost thousands of dollars per hour in production losses, and additional problems with idled resources and downline productivity.
So we made it our mission to help our customers keep their applications up and running, and to extend the life of their equipment.
We streamlined our shipment and delivery process—the entire logistics flow.
We keep all our fluid in ready stock, and we added several convenient stocking points around North America.
When we get an order (and if we're controlling the freight carrier) we ship it the same day if we receive the order by noon.
We take emergency calls evenings and weekends, and have logistics set up to ship fluids for these expedited circumstances, in the event of an emergency or urgent need. We'll also provide technical assistance by telephone on this basis.
So, that's who we are. A team of qualified individuals, working to…
Get product to you as fast as possible. Faster if necessary.
Keep your process running smoothly, through consistent attention, fluid analysis, and fluid and system maintenance.