POULTRY & MEAT
Featured Product from Paratherm — Heat Transfer Fluids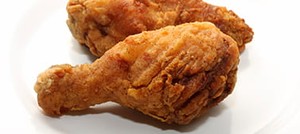 NF (LR and MR also food-grade for other food-processing applications)
In continuous fryers, belt grills, and high-volume ovens, food-grade thermal fluids have been the heating technology of choice since the mid-1990s, and Paratherm™ NF heat transfer fluid has been specified and maintained in these applications from the very start.
Paratherm minimizes downtime for meat, seafood, and poultry further processors through a combination of proactive, preventive maintenance contact, regular fluid analysis checkups, and a network of stocking warehouses and distributors throughout North America, and increasingly, around the globe as well, to deliver the fluid quickly for routine orders, and very very quickly in the event of an equipment or plant emergency.
Paratherm™ NF Heat Transfer Fluid
Non-Fouling

NSF HT-1 Food-Grade (Non-USA Food-Grade Certs available upon request)

Maximum Film Temperature, 650°F

Available in 5-gallon pails, 55-gallon drums, 1000L and 330 gallon disposable totes, and in bulk by tankwagon and ocean flexitank.
CONTACT US
Address:
2009 Renaissance Boulevard
King of Prussia PA 19406 USA
Phone: 800-222-3611
Fax: 610-941-9191
Email: info@Paratherm.com