Paratherm LR™ (Low-Range) Heat Transfer Fluid
Featured Product from Paratherm — Heat Transfer Fluids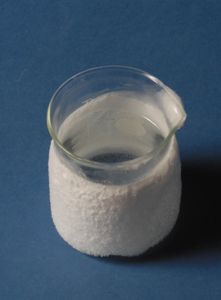 Single Fluid Heating and Cooling – Non Aromatic – Non Aqueous
Paratherm LR™ heat transfer fluid is an aliphatic-hydrocarbon based heat transfer fluid designed for use in closed-loop, liquid phase heating and cooling systems up to 450°F in electric and steam heaters and down to a -58°F surface temperature in direct-expansion exchangers.
Applications include:
Specialty chemical batch heating and cooling
Pharmaceutical Production Equipment
Secondary Coolant ("Brine") Systems
Replacing Silicone Oil? Simply drain and refill
Food-Grade
ABOUT US
We're a team of service-oriented people with a variety of training, skills, and experience.
Our sales engineers can help you select the appropriate heat transfer fluid for your temperature control application, or select the cleaner and procedure to properly clean a fouled system. If your circumstances don't match up with our offerings, we'll suggest competitors that have the stuff you need.
Paratherm's Technical Services section can help troubleshoot an ailing process, or design fluid and system maintenance programs to prevent problems from arising in the first place.