Geared Motors for Amusement Machines
Featured Product from parvalux by maxon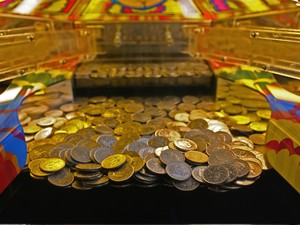 Parvalux geared motors provide a field-proven drive solution for a range of amusement machines and our coin pusher and claw machine motors are particular favorites with manufacturers around the globe. Designed to work continuously, year in, year out, Parvalux's legendary reliability helps make any trip to the arcade more fun.
Our key focus when designing and manufacturing coin pusher and claw machine motor parts is smooth, quiet operation. This ensures that the amusement machines function exactly as they should and provide a good user experience.
Parvalux amusement machine motors are designed to require minimal maintenance, which benefits machine operators by reducing downtime and lowering total cost of ownership (TCO).
The geared motors shown below represent just a small selection of the products we design and manufacture in the UK and ship to amusement machine manufacturers around the world. Our design engineering team can quickly provide a semi or fully-customized solution - if there is any aspect of our geared motors that you'd like us to adjust, we can tailor it to provide you with the perfect solution.