Silicone Inflatable Seal - ANTIMICROBIAL
Product Announcement from Pawling Engineered Products, Inc.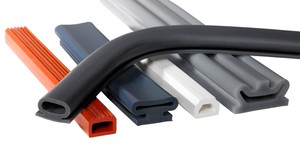 Pawling Engineering - The industry's first silicone inflatable seal with built-in antimicrobial properties. The AMS Series™ antimicrobial silicone provides an added layer of protection in food processing, pharmaceutical, medical and scientific applications and other high-performance environments, where cleanliness and inhibiting microbial contamination are critical.
Applications and Specifications
The AMS Series antimicrobial silicone material is especially designed for inflatable seals used in a wide range of pharmaceutical, medical and sterilizer seal applications. The material is readily available in Pawling Engineered Products' standard PRS573 inflatable profile, but can be customized to suit any unique inflatable or compression sealing applications.
Among the additional benefits customers can expect is long cycle life. Pawling Engineered Products' internal tests show that after 2 million cycles, under standard sealing conditions, the material retains its integrity. "It does not crack or lose its resilience over time," explains Craig Busby, president of Pawling Engineered Products. Other benefits include protection from deterioration due to microbial growth, color retention and design flexibility.
USE THE LINKS ON THE LEFT TO LEARN MORE
---