Dual Micro Blower - Small but powerful!
Featured Product from Pelonis Technologies, Inc.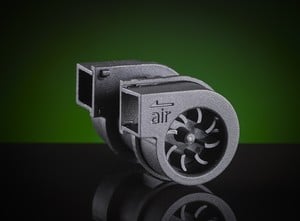 Pelonis Technologies - Traditional blowers include silicon steel motors with radial air-gaps. Miniaturization is difficult, operation is inefficient, and power loss is greater at higher temperatures.
By using Axial Air-Gap Technology, Micro Blowers are smaller and more energy efficient than traditional blowers and have almost no power loss at higher temperatures.
Dual Micro Blower RBT2235 is an ideal thermal cooling solution for applications that have limited space with restricted power budgets. With dual inlets positioned next to each other, this innovative miniature blower can cool the most demanding mobile electronic devices.