Overlap Between Fashion and Technology
Featured Product from Pelonis Technologies, Inc.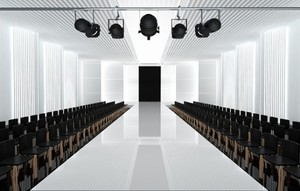 Overlap Between Fashion and Technology
There isn't much that hasn't been touched by advances in technology in recent years––and that includes the clothes and accessories that we wear. There are several different types of fashion items that incorporate sophisticated technology to produce a more unique or specialized product. For example, there are an array of electronic jackets, sweaters, and dresses that can light up, play music, or record data related to bodily movements for health assessments.
High fashion designs and costumes used by mascots and actors often incorporate audio and lights to enhance the experience of the audience, and heaters and fans to guarantee the comfort of the wearer. New accessories, such as the EMBR Wave bracelet, emit warming and cooling waves to help users better regulate body temperature. Even heated blankets have benefited from new advancements, as they have become both stylish and more energy efficient.
Pelonis Meets Fashion
It's not just fashion designs themselves that incorporate new technology, however. Throughout the fashion industry, people rely on heating and cooling products to control environmental temperatures, especially in areas such as dressing rooms where temperature control is essential to the comfort of models and designers. In addition, certain fabrics and specialized clothing may need to be stored at specific temperatures and humidity levels.
Pelonis solutions can also be used to help regulate temperatures across a wide range of equipment, including cameras, LED lighting, tablets and smart phones, portable electronics, pocket projectors, communications equipment, and even generators. All of this equipment and more is used behind the scenes of successful runway shows, combining to provide an entertaining spectacle for fashion lovers.
Pelonis Technologies is proud to offer heaters and fans used by the fashion industry. These products include:
Our ultra-thin flexible heaters feature a thin construction and low mass, great performance and reliability, and easy installation.
These fans provide cooling solutions for applications with limited space and limited power available. They're known for their energy efficiency, minimal heat generation, and long operating life.
RoHS compliant, these fans offer optimum cooling with minimal noise, extended lifespans, and cost-effective pricing. Best suited to low-pressure environments, DC fans use 60% less power compared to other fan models and are available in a variety of voltage options.
Due to their versatility, these products are able to meet the heating and cooling requirements of a variety of applications that the fashion industry depends on every day—especially during Fashion Week.