Multi-Prong Infusion Set fabricated by Peridot
Service Detail from Peridot Corporation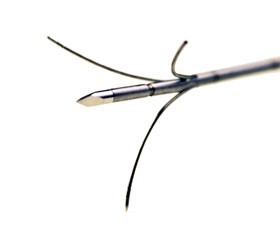 Rotary swaged pencil points with four holes EDM drilled .005 diameter through side walls in each tine.

Specifications: .016 OD .010 ID 304 full hard hypotube
To see more hypotube case studies, click to our website.
Peridot is a proven leader in the field of fabrication of components and assemblies from hypodermic tubing for industrial, medical and surgical applications.
---