Inspection Services for Refining/Petrochemical
Service Detail from PetroChem Inspection Services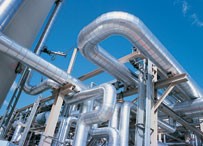 The "PetroChem" name has been synonymous with quality inspection services in the refining and petrochemical industries for over 30 years.
As a leading provider of visual inspection, both on-stream and turnaround, PetroChem is one of the largest employers of API inspectors in the United States. Our mechanical integrity program is a recognized standard in the petrochemical industry and our ability to rapidly mobilize large groups of certified inspection personnel has made us a leader in turnaround services.
Sign up for PetroChem E-ssentials, our quarterly e-newsletter
to get technical and industry news updates essential to your operations.
In addition to inspection capabilities, PetroChem provides comprehensive traditional non-destructive testing such as ultrasonic, magnetic particle, radiographic, and eddy current. A specialist in advanced technology, PetroChem pioneered long-range guided wave ultrasonics and is a leading provider of advanced NDT services such as computerized radiography and ACFM (alternating current field measurement).
Click here to View a PDF copy of our Corporate Brochure.
PetroChem Inspection Services is committed to providing solutions. We have the experience to implement process safety management systems that meet the compliance requirements of API, OSHA, EPA, and DOT regulations while giving our customers improved reliability, safety, and profitability.
See What's New.
---