Custom and Non-standard O-Rings and Cords
Featured Product from Phelps Industrial Products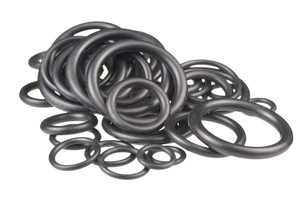 Phelps has been a supplier of Non-Standard size O-Rings to many industries. Custom O-Ring are made by bonding two ends of cords together under a pre-determined temperature and pressure. An elastomeric bonding agent, which matches the polymer of the cord provides a very strong bond, uniform temperature capability and media resistance.
Our extensive inventory approach enables us to respond to customer needs thoroughly and without delay. Additionally, Phelps offers a wide range of related industrial items such as molded and vulcanized 'O' rings, hydraulic seals and other molded parts.
Molded 'O' rings are available in both American and metric standard sizes, supplemented by our capacity to Cold Splice and Hot Splice precision 'O' ring cord. Hydraulic cups are offered in a comprehensive variety of standard sizes and materials.