PTFE Protected Gaskets
Featured Product from Phelps Industrial Products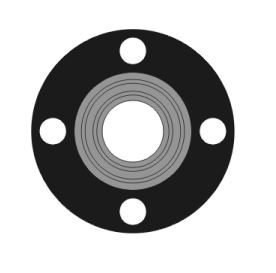 Phelps is a supplier of a variety of custom PTFE protected gaskets - including PTFE Bonded gaskets, as well as PTFE Envelopes. PTFE protected gaskets offer an almost universal chemical resistance, and non-contaminating gasketing solution for high-purity applications. This category of gaskets are an excellent choice for a wide range of applications, especially in the food processing, pharmaceuticals, and petrochemicals industry.
We employ a wide range of both computerized high speed and manual equipment to solve complex custom gasket requirements. We have in-house capability to make custom dies permits complete control over all aspects of gasket quality and provides the scheduling flexibility so essential to critical delivery requirements.
Gasket materials are as diverse as the gaskets themselves. Phelps material inventory includes full spectrum of compressed, elastomeric and non-elastomeric materials and is available to meet a wide range of Military, Oil & Gas, Refinery, Water Treatment, and a range of Industrial applications and specifications.
Our gasket fabrication capabilities include die-cutting, laser-cuting, waterjet cutting, as well as hand-cutting to the highest quality.