Hard duty service custom power cables
Featured Product from Philatron Wire & Cable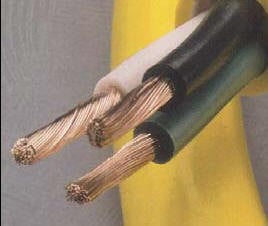 Cable Options
Portable Power Cords & Cables
Type STO-WA & SJTO-WA
Philatron PHILAFLEX™ Portable Cord & Cable UL/CSA Listed
Flexible 600 & 300 Volts Power Cord & Cable
Cable Description
Application:
Hard duty service custom power cables – outdoors or indoors for appliances and equipment, portable tools, and portable power boxes, and portable lighting.
Features:
Premium extra flexible Philaflex™ PVC outdoor portable electrical cables are resistant to low temperatures, heat aging, abrasion, chemicals, oil, ozone, and water. Meets UL standards for water and oil submersion.
Standards:
UL, CSA, and OSHA for outdoors or indoors use.
Temperature:
Temperature rating is from -40 degrees C to +105 degrees C.
About Philatron Wire and Cable
A leader in technology, creativity and innovation, Philatron Wire and Cable is a major wire and cable provider in the USA, manufacturing a full range of wire and cable products. As an industry leader in manufacturing, design, development, technology, and marketing, with over 40 years of service Philatron values core competencies offering copper drawing, roping, cabling, extrusion, injection molding, coiling and assembly. Markets served: Aerospace, Auto/Heavy Duty Trucking, Electrical, Entertainment, Medical, Military, Mining, OEM, Oil & Gas, Transportation, and Utility/Power. Certified ISO/IATF 16949 (Quality Program) & SDVOSB (Veteran Owned Business)