Out with the old!
Featured Product from Philatron Wire & Cable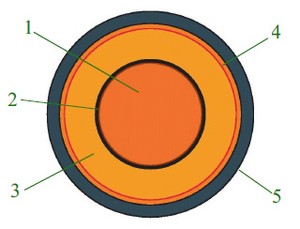 Medium Voltage Cables PDF Download
Out with the old!
Because wire and cable is often tucked out of sight, it is easy to ignore the sheer volume of its application in our lives. Yet this volume is what makes the disposal and recycling of wire and cable such an increasingly pressing environmental issue.
Ecologically minded consumers and government bodies have put increasing pressure on wire and cable assembly manufacturers to phase out toxic wire coatings that can release toxins during incineration. Many materials such as TR-XLPE and EPR resins cannot be recycled at all.
Yet the industry continues to use un-cycle able TR-XLPE and EPR, because most alternatives lack TR-XLPE and EPR performance. Clearly, the status quo needs to change.
Philatron offers a new innovative solution for medium voltage cables: Advanced technology has expanded opportunities for developing a new bred of eco-friendly medium voltage cables.
In with the new!
Philatron offers a new innovative solution:
Advanced technology has expanded opportunities for developing a new bred of medium voltage cables.
The increasing emphasis on environmental concerns - such as recyclability has led Philatron to seek innovative solutions.
Philatron's new Philatron-EF™ Environmental Friendly Power Cables are made with a special proprietary blend of recycleable thermoplastics which out performs TR-XLPE ( tree-retardant cross-linked polyethylene) and EPR (ethylene propylene rubber).
Philatron's Philatron-EF™ cable has a higher dielectric strength value of 38 compared to the TR-XLPE dielectric strength value of 30. The High-Voltage Tracking Resistance (HVTR) of Philatron-EF™ cable's insulation material is zero - giving the benefit of zero arc rupture exposures.
Philatron-EF™ cables are toxic free and are well suited for recyclability - unlike TRXLPE and EPR insulated power cables.
Philatron Wire and Cable
Philatron is a major wire and cable manufacturer in the USA, and is a leader in technology, creativity and innovation - offering a full range of bulk wire & cable supply options and molded electrical cable assemblies - specializing in extra large size flexible cables and coiled cables/cords. Capability: From 12 volts to 35,000 volts / From 28 AWG to 4,000 MCM / From 1/16" to 3.75" diameter cables. As a full service custom wire and cable manufacturer, Philatron offers FREE DESIGN service for cable solutions. Markets served are Airport Ground Support Electrical Power, Automobile /Heavy Duty Trucking, Consumer, Electrical Distributors, Electrical Vehicle, Entertainment, Medical, Military, Mining, OEM, Oil & Gas, Transportation, and Utility/Power.