Philaflex™ Electrical Vehicle Charging Cable
Featured Product from Philatron Wire & Cable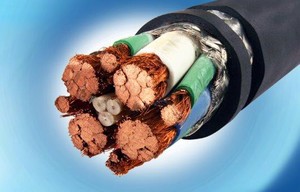 Philaflex™, the Ultimate EV Flexible Cable by Philatron. As one of the world's first manufacturers of EV cables with a UL listing Philatron continues to be a market leader for EV charging cables.

When working in tight spaces- especially with large size cables of 4/0 AWG or larger - flexibility means everything! The new ground breaking Philaflex™ material is engineered to provide a superior great solution. This material allows electric cable conductors insulation and cable jacketing to be more flexible than any other standard EV charging cable. Philaflex™ also solves cold weather conditions that cause cables to become ridged.

Phil Ramos Jr. CEO of Philatron, stated "This new Philaflex™ material will not only be lighter with more flexibility, but also provides us the ability to manufacture this cable to carry a higher electrical load and has EV UL listing for 1,000 volts."

Philaflex™ EV cables comply with European Union Directive RoHS, and is available in multi-conductor sizes ranging from 10 AWG to 4/0 AWG to 500 kcmil. Temperature range is +105?C to -40?C.

Philatron provides you with USA made quality cables that you can trust.